Richard's Contracting
Richard's Contracting provides general contracting services in the Almaguin area. This includes the Emsdale, Kearney, and Sand Lake and surrounding areas.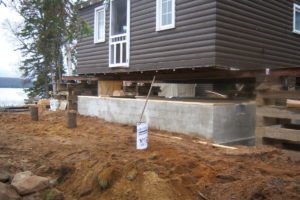 Our services include general contracting, carpentry, foundation work, concrete finishing, home building, cottage building, cottage and house lifting, garages, renovations, decks, cottage and house leveling, new additions and much more!
Scott Richards has extensive experience with cottage and house lifting.
He has been lifting homes, cottages, garages for 30+ years. He can also fix and replace your foundation or raise and level your home or cottage.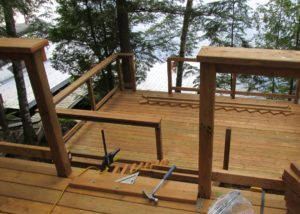 Scott has built many decks, stair ways, platforms and outside leisure structures in the Sand Lake, Grass Lake, Loon Lake and Kearney areas.
Richards Contracting is your solution to any new additions and renovations. Starting with the foundation to finish which includes: siding, wood working, flooring, window and door installation and trim.
Take a look at our Gallery to see some of the projects we have completed in the Almaguin area.
Richards Contracting is a fully insured company who specializes in custom service to suit custom needs. Give us a call for your free quote on your next project.
(705) 636-1905
Kearney, Ontario
Serving the Kearney, Burk's Falls, Sprucedale, Burks Falls, Emsdale, Sand Lake, Novar and the rest of the Almaguin Area